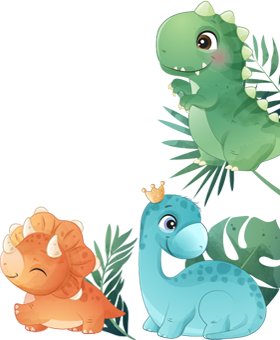 Events
Annual Cultural Programme
Our annual cultural activities and practices encourage our children to interact with each other better, which develops self-confidence to perform, eliminates their stage fear while presenting themselves, and helps them build quality friendships that are going to last for years.
World Kids' Day
Every year, we celebrate the joy, affection, and love of god for blessing us with our little ones by observing World Kid's Day, We embrace and make our children learn the values they will perceive as adults someday.
World Drawing Day
At kid's kingdom, we believe that every child has an artist within and to polish their talent we celebrate World Drawing Day each year, enabling them with a fresh canvas, bright crayons, and colors to unlock their super-star.
Teachers' Day
In our culture, we always put our teachers above the almighty, hence celebrating teacher's day is an integral part of the kid's kingdom, we embrace the beautiful paradigm of the student-teacher relationship and enjoy our hearts out.
Sports Day
The more they play, the more they grow. Sports support key development features of young kids and our sporting culture promotes every kiddo to push a little more out of their comfort zone and put the effort in.
Puppet Show
Our kids love watching puppets dance and swirl as we deliver puppet shoes to convey happy stories through which they learn important lessons of supporting each other, building caring friendships, and always being honest to society.
Fancy Dress
Who doesn't love to dress the best? Well so do our children, our fancy dress competitions bring out the creativity, fun, and smiles where they enjoy, play, and most importantly create memorable pictures for a lifetime to look back and laugh at.
Theme parties
With limitless fun and enjoyable time, we spend while having theme parties where our little ones embrace, dance, sing, and smile their heart out, also learn about different objects behind theme parties developing critical thinking abilities.
Counselling Sessions
As we are always concerned about the consistent performance and future of our kids, thus conducting regular counseling sessions with parents about their kid's overall development becomes necessary and also helps us to give better shapes to their future.
Cultural & National festivals celebration
From Independence day to Republic day, our kids gather together to remember the hardship our freedom fighters have gone through to give us this beautiful and united nation, Flag hosting and the National anthem along with songs and skids builds basic foundations of patriotism in our children.
Activities
Dress up and role play
Our annual dress-up and cosplay competitions motivate students to learn from the character they are in, thus idealizing better instincts and abilities to achieve and explore.
Sensorial Activities
Our senses are what make us aware of our surroundings thus, their development and recognition practices make our students fast learners and sharp minders encouraging them to perceive classes better.
Educational and interactive games
An extracurricular activity does not have a routine or fixed time of the year. We include them in a curriculum to promote their habit of having hobbies, and other educational clubs.
Storytelling, Recitation, Vocabulary games
At Kid's Kingdom, storytelling is an essential part of our children's learning, our daily recitations of poems and stories make them curious, attentive and also make them wonder about different perspectives.
Yoga and PT
We focus on the overall development of your children as physical health is the core driving wheel of their learning system and ability to understand concepts, thus Yoga and PT play a vital role to boost their health.
Sports
The more they play, the more they grow. Sports support key development features of young kids and our sporting culture promotes every kiddo to push a little more out of their comfort zone and put the effort in.
Drama and Acting
Aren't our all kids little "Drama Kings/Queens" at home, well we also bring this hidden talent out by observing different acts and lines for our children to perform building their communication skills and speaking abilities.
Sand play & Water Play
We let our children enjoy and play rough in water and sand, having them fun and exceptional joy is our core motive behind where they build artistic in the sand and enjoy in the water
Conceptual activities
We always focus on building core concepts of our children thus, our consistent activities build their analytical abilities and make them sharper and more intelligent.
Singing & Dancing
Who doesn't want to enjoy, slide and move with the rhythm well our children do the all fun and they have it with our dancing and singing workshops where talents come out and portray their best.