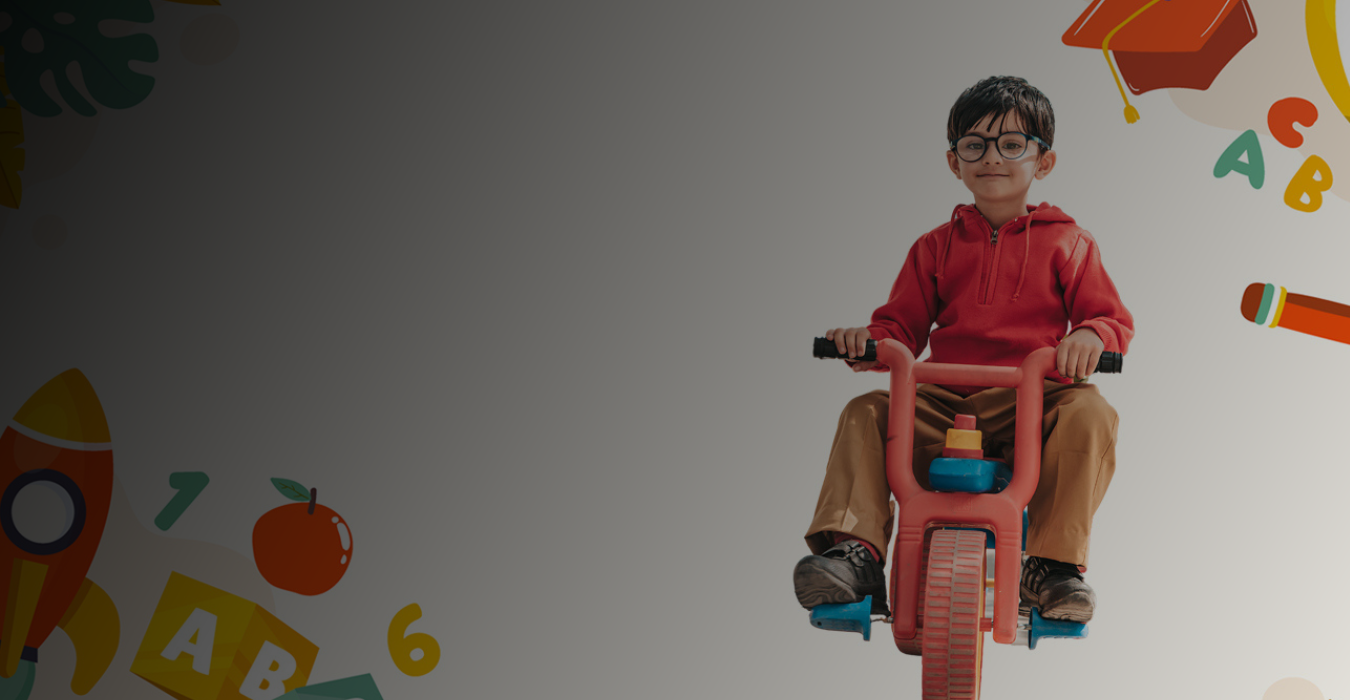 main-banner-1
SHAPING CHILDHOOD
Just like a potter shapes the clay in the beginning to give the best possible outcome because its the time when the clay is soft and can be shaped into anything we wish for, similarly we shape your little pumpkins in their beginning to become the apple of your eyes and pearl for the society.
main-banner-2
INSTILLING HOLISTIC VALUES
We all have deep routed childhood memories that make us what we are as a person, our very first steps shape our future into a basket of morals, ethics, and values we perceive as responsible citizens, here at kid's kingdom we focus on this first yet delicate steps of your little rays of sunshine to turn then into bright stars.
main-banner-3
LEARN EXPLORE GROW
Kid's kingdom always promotes and generates an environment where our kids can learn their very first words, read them out with joy, and write with blurry pencil marks so that they grow up in an ecosystem where learning prevails. Our dedicated educators provide the perfect childcare for your kids to grow up happy and fruitful.
Learn About Our Work and Cultural Activities
What goes inside our day-to-day classroom activities? Your kids need more than educational resources at this young age. We provide enough stimulation in terms of learning during school hours to incorporate their time equally. Every child gets validation in pursuing their interests. They have the opportunity to be comfortable in their environment while participating in every activity, indoors as well as outdoors.
Your kids are learning actively by participating in groups, volunteering, and being included. They learn the spirit of teamwork, leadership, and other necessary soft skills needed to be confident and knowledgeable for a little part of their lives. With no end to learning, here is the list of activities your child would be taking part in, through their Playgroup, Nursery, LKG, and HKG levels of preschool.
1

Homelike Environment

2

Quality Educators

3

Safety and Security

4

Play to Learn
Our More Enjoyable Activities
Best Facilities For Kids
Active Learning
Our constant effort, attention, and conceptual idea of learning ensures better overall growth of your child.
Safe Environment
Safety is our top priority as we make sure of total security with camera surveillance and guarded gates.
Fully Equipped with facilities
All important facilities and amenities are there in the kid's kingdom to make your child feel at home.
Expert Teachers
Our experienced educators are full of skills and credibility ensuring the next level of learning paradigm.
Excellent Care
Your children are not just a mere responsibility for us to take care but rather they are our part of the family, so their care is our top most priority
Growth Oriented
The key goal behind our idea of learning is to make your ward grow more and have mastered the all keen sense responsible for it.